Skip to Content
COVID-19 Protocols and Safety
Abundantly Blessed Home Care LLC is dedicated to the health and safety of all of our in-home caregivers and clients throughout Philadelphia. We follow all guidelines suggested and outlined by the Occupational Safety and Health Administration (OSHA) for nursing home and long-term care facility workers. Please read below to learn about the steps we're taking to protect clients and employees, and contact us with further questions.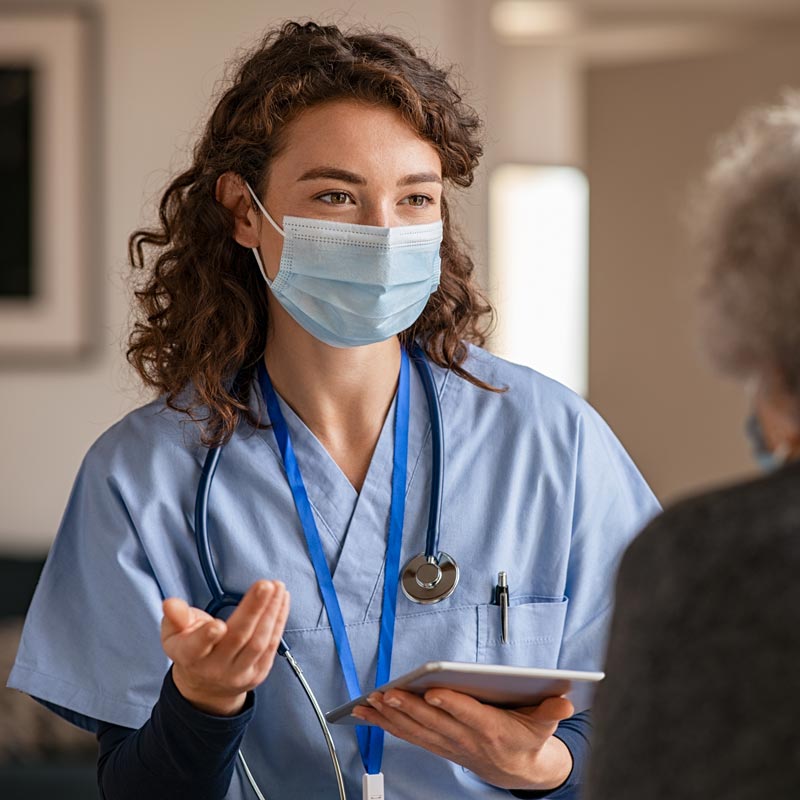 What to Expect During COVID-19
Since seniors and those with chronic disease are at higher risk for COVID-19 and its complications, we take this matter very seriously. Our employees take the following precautions to protect staff and clients.
Sick workers are instructed to stay home
We screen employees and clients regularly for symptoms
Any employees exposed to COVID-19 follow quarantine guidelines
We follow all CDC guidance when it comes to client interaction
We use alternatives to large in-house or employee meetings
Our caregivers practice frequent handwashing and sanitation routines
We use hospital-grade cleaning products and frequently disinfect when caring for clients
We ensure all employees have proper PPE when necessary
Our staff is encouraged to report any safety and health concerns regarding COVID-19
Our Goal Is to Keep Everyone Safe
Even during this pandemic, our services are a necessity for the safety and comfort of our clients. The entire team at Abundantly Blessed Home Care LLC is dedicated to practicing healthy routines because it is up to each one of us to protect each other and stop the spread of this disease. If you have concerns about receiving personal care services during this time, contact us to learn more about the precautions and safety measures we are taking. We are dedicated to serving our clients with the home services they need in Philadelphia, Montgomery, Chester, Delaware, and Bucks Counties.
Get in Touch With Us Today!
Serving Philadelphia, Montgomery, Chester, Delaware, and Bucks Counties.