Skip to Content
Long-Term Care Services in Philadelphia, PA
Abundantly Blessed Home Care LLC is a licensed, insured, and bonded in-home care provider serving the Philadelphia area with certified non-medical services. We specialize in assisting with activities of daily life for seniors who prefer to age in place and clients with chronic illnesses or disabilities. Many individuals require ongoing assistance as they get older or conditions worsen, and family members aren't always able to dedicate the time necessary to provide safe and proper aid. Our trained professionals are compassionate and fully vetted to provide you and your family with peace of mind that your loved one is receiving the highest level of service in your absence. Contact us to learn more about long-term care options.
Who Needs Long Term Care?
A person's needs can be unpredictable, and every situation is unique. From determining what an individual can and cannot do on their own to how many hours a day they need assistance takes careful consideration of many factors. While a senior or person with a disability might express the desire to do things independently, safety should always be the top priority and leading issue. Consider the following when deciding if your loved one needs long-term care:
Age
Safety concerns increase as people get older.
Gender
Women are at higher risk because they tend to live longer.
Marital Status
Is there a husband or wife who can assist with care?
Lifestyle
Poor diet and lack of exercise put people at higher risk for health issues.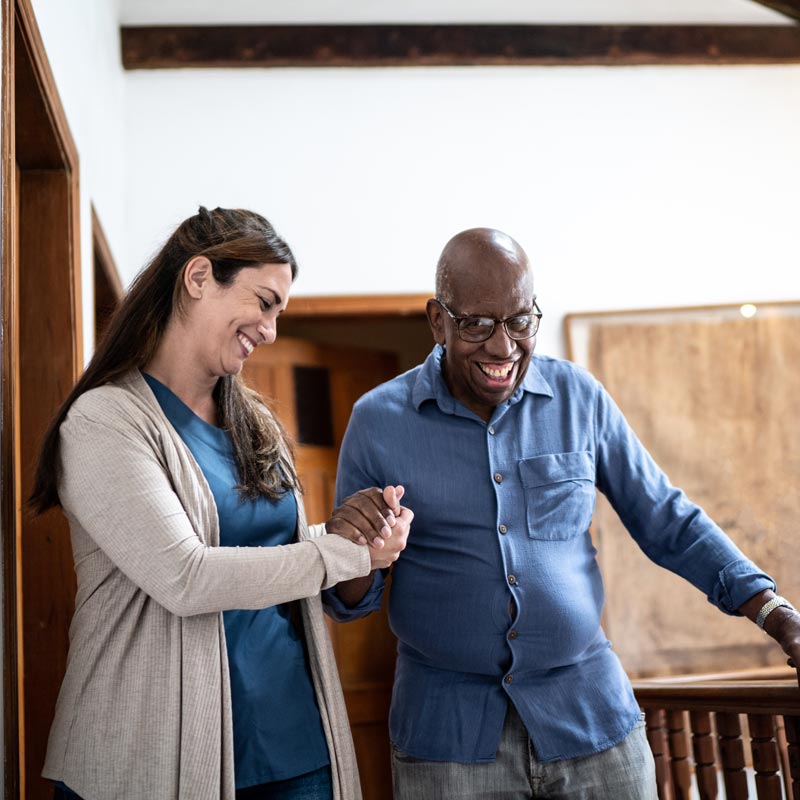 Care Available for Long-Term Services
One of the biggest benefits of our non-medical long-term options is the flexibility of the care and tasks our staff is trained to assist with. We are fully available for:
Medication and health reminders
Homemaking services
Personal care services
Companionship
Running errands and accompanying on trips
Transportation to and from medical appointments
Learn More About Long-Term Home Care in Philadelphia, PA
If you have a loved one aging at home or living with a disability or chronic illness, call Abundantly Blessed Home Care LLC to learn more about our non-medical in-home long-term care services. We offer complete care and assistance with daily activities and treat every client with the utmost dignity while remaining comfortable in their homes. Contact us to schedule a consultation.
Get in Touch With Us Today!
Serving Philadelphia, Montgomery, Chester, Delaware, and Bucks Counties.