Skip to Content
In-Home Non-Medical Personal Care in Philadelphia, PA
At Abundantly Blessed Home Care LLC, we pride ourselves on the quality of our care and the quality of the providers we have on our staff. Our employees are thoroughly vetted and certified to deliver the highest level of attention and assistance to every client we serve. We value each patient's need for customized assistance, privacy, independence, and security and treat each one with respect and integrity. We work hard to help each person be their best self by delivering personal care and assistance that doesn't compromise dignity. Contact us to schedule a consultation for in-home personal care.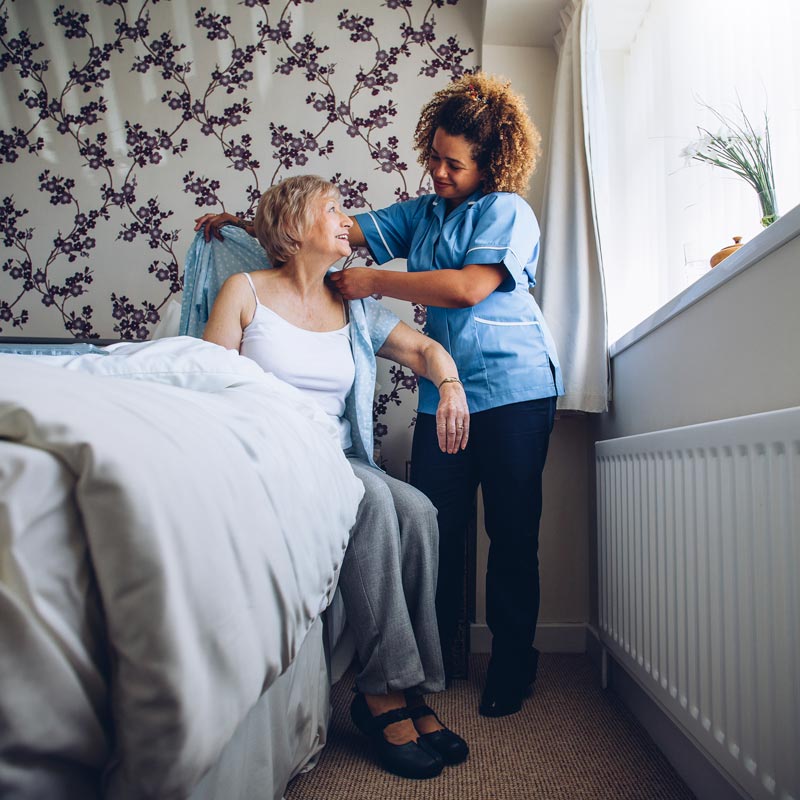 Our Personal Care Services
We provide comprehensive non-medical personal care services for clients of all ages in their homes. We serve those recovering from surgery or injuries as well as individuals managing a chronic illness, living with a disability, and aging at home. Cleanliness and grooming are critical for both positive physical and mental health. We offer assistance with activities of daily living, such as:
Bathing
Dressing
Grooming
Preparing and planning meals
Medication reminders
And more
Find Personal Care Assistance Near You Today
If you or a loved one has difficulty with daily grooming tasks and routine activities, Abundantly Blessed Home Care LLC provides reliable and compassionate personal caregivers to help you in your home. We serve seniors and those with disabilities, chronic illnesses, and injuries in Philadelphia, Montgomery, Chester, Delaware, and Bucks counties. Staying clean and groomed increases confidence, self-worth, and improves mental health. Plus, our care providers are respectful and social people that offer companionship and conversation for those who don't have family or friends close by. Contact us to learn more.
Get in Touch With Us Today!
Serving Philadelphia, Montgomery, Chester, Delaware, and Bucks Counties.