Skip to Content
Homemaking Services in Philadelphia, PA
Abundantly Blessed Home Care LLC offers homemaking services throughout the Philadelphia area for seniors, individuals recovering from an injury or surgery, and those managing a chronic illness or disability. Aging or recovering at home is always more comfortable but daily tasks and chores still need to be completed safely. We understand the importance of cleanliness as it pertains to good health as well as having it completed safely and reducing the risk of further injury or trauma. Contact us to schedule a consultation about our homemaking services.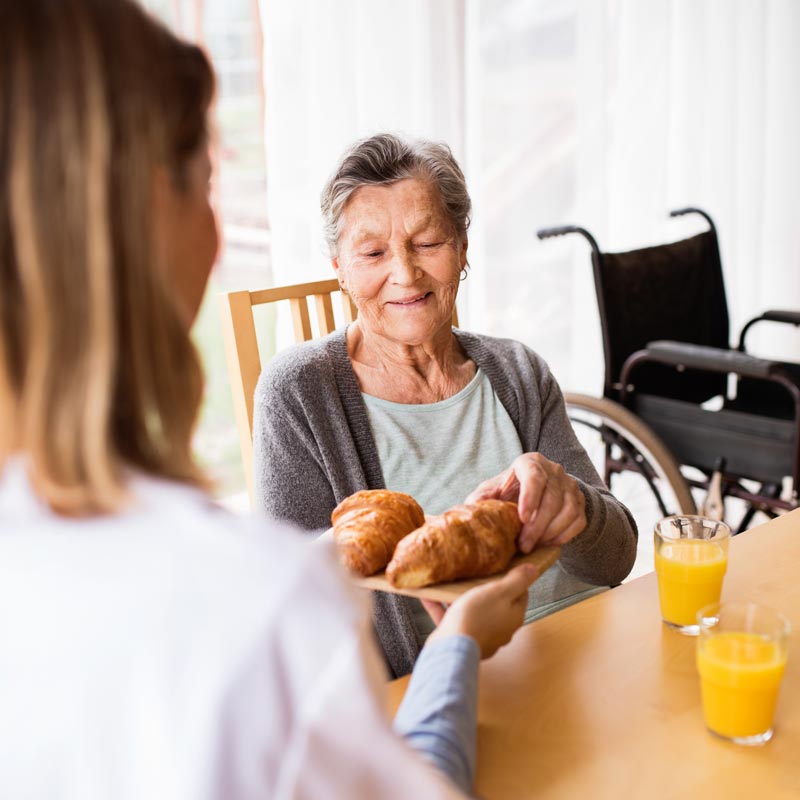 Let Us Take Care of Your Household Chores
If you or a loved one is recovering at home from a particular health condition or injury, it may be difficult or unsafe to perform daily household tasks without assistance. Our homemaking specialists can take care of daily tasks, including meal prep, and keep your home free of hazards. We can help with:
Washing, folding, and putting away laundry
Ironing
Making beds
Changing bed linens
Getty ready for bed at night
Meal preparation
Washing dishes
Light housekeeping
Dusting
Reading mail
Paying bills
Organizing cabinets
Cleaning and organizing closets
Light yard work
Running errands
And more
Reduce the Stress of Household Chores
Stress caused by housework that piles up and the unsafe conditions it can lead to minimizes the benefits of remaining in one's home. The compassionate and responsible care providers at Abundantly Blessed Home Care LLC offer a solution to household chores by providing accountable and consistent assistance with all of your homemaking needs. If there are chores you find challenging to do or have become difficult due to mobility and safety concerns, contact us to schedule a consultation to learn how we can improve your life at home. We offer homemaking services throughout Philadelphia, Montgomery, Chester, Delaware, and Bucks counties.
Get in Touch With Us Today!
Serving Philadelphia, Montgomery, Chester, Delaware, and Bucks Counties.