Skip to Content
Qualities of a Reliable Caregiver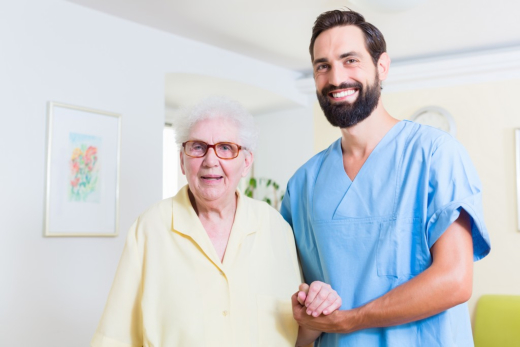 Are you a family caregiver? If so, then you know the struggles of juggling your personal and professional life on top of your caregiving duties. In as much as you want to take care of your senior loved ones personally, the task can also be demanding and exhausting. That is why it is time for you to reconsider your senior care options by availing of home care in Philadelphia, Pennsylvania, and entrusting their health to professional caregivers.
But here's a catch! Not all caregivers provide top-notch care services. That means when it comes to senior care in Pennsylvania, choosing the right health providers is vital to achieving desirable results. So to save you the hassles of spending more than it required, here are some qualities of a caregiver you should consider:
Knowledgeable
Caregivers who are experts in their field of work can deliver the right service that is tailored fit to their patient's health needs. They know what treatment to use or medications to take so seniors can have a faster recovery.
Dedication
Caregiving is not an easy task. It requires time and effort. One must also be mentally, emotionally, and physically fit to perform caregiving duties efficiently and effectively. That is why caregivers must be dedicated to their work and to meeting or exceeding clients' expectations.
Professional
Taking care of elderly individuals who need special attention can sometimes be a bit demanding, especially when they need something. And sometimes, they are hard to deal with. But no matter what the circumstances may be, a reliable caregiver is professional enough to handle his or her job.
Are you looking for a professional caregiver who is an expert in providing personal care services? If so, then partner with ABUNDANTLY BLESSED HOME CARE LLC. Call us now! This entry was posted in Reliable Caregiver and tagged Caregiving Responsibilities, Health Care Facilities, Professional Caregivers. Bookmark the permalink.
Get in Touch With Us Today!
Serving Philadelphia, Montgomery, Chester, Delaware, and Bucks Counties.