Skip to Content
Qualities of a Reliable Home Care Provider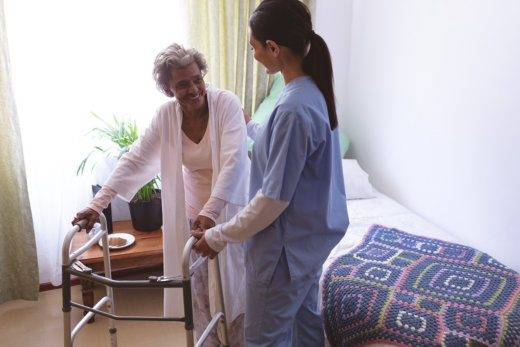 As much as you want to take good care of your senior parent, the task can be a bit overwhelming and exhausting, especially when you're trying to juggle your personal and professional life on top of your caregiving responsibilities. When this happens, it's time for you to reconsider your senior care options. One way you can ensure that your loved ones will achieve optimum health and comfort is by availing of home care in Philadelphia, Pennsylvania. But there's a catch; not all care providers offer top-notch services for elderly individuals. That is why it pays to do your research beforehand to ensure you're partnering with the right one.
Finding a reliable care provider that offers quality senior care in Pennsylvania is an important task and should be carefully considered. So to narrow down your list, here are some qualities of a competent and reliable care provider you should look for:
Excellent Communication Skills
Having clear, accurate, and open communication is crucial in delivering care services, especially when relaying imperative information to family members and fellow caregivers.
Attentiveness
Reliable care providers should be attentive to the needs of a senior patient. They will notice even the little changes in their patients both mentally and physically and know what treatment or medication to take to address the health problem.
Commitment and Dedication
Providing caregiving duties can be a daunting job. That is why caregivers should have the commitment and dedication to accomplishing their tasks and helping senior patients achieve the overall wellness they deserve in life.
Are you still looking for a reliable care provider? ABUNDANTLY BLESSED HOME CARE LLC offers quality personal care services that are tailored fit to your senior loved ones' health needs. Call us to learn more. This entry was posted in Home Care Provider and tagged Caregiving Responsibilities, Health Needs, Quality Care. Bookmark the permalink.
Get in Touch With Us Today!
Serving Philadelphia, Montgomery, Chester, Delaware, and Bucks Counties.