Skip to Content
Companionship Care in Times of Pandemic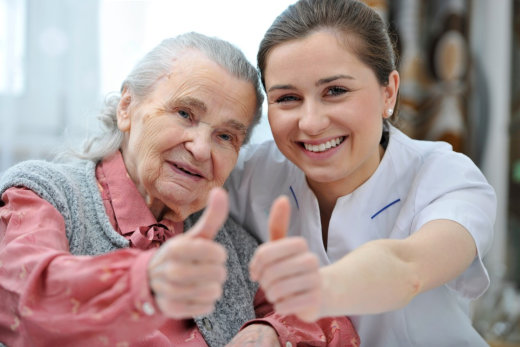 It is undeniable that the COVID-19 pandemic has taken a toll on all of us, whether kids, young adults, or senior individuals. This crisis had made us rethink our health and how we can fight and protect our loved ones against this deadly virus. Studies have shown that seniors are vulnerable and twice as likely as others to be infected by the virus. Thus, availing of senior care services from reliable and trusted home care in Philadelphia, Pennsylvania, is highly recommended to ensure their overall well-being.
The moment you decide to entrust your senior loved one to a professional caregiver, your loved one will not only receive top-notch personal care services and assistance but companionship care as well. Having a companion in this trying time can help prevent your loved one from feeling lonely and isolated. So, to give you more idea, here are the benefits of having a companion is beneficial for your senior loved ones:
Help With Daily Tasks
Aging individuals are already limited to their movements. That means they need someone who can help them assist with their day-to-day activities. But with companionship care services, caregivers are always available when your loved ones need them.
Emotional Support
A companion is an immediate friend. They provide seniors with emotional support by encouraging and helping them get through the day. This kind of support can help boost their self-esteem and confidence.
The pandemic has caused us a lot of stress, especially for senior individuals. Get the needed help from us today! Abundantly Blessed Home Care LLC offers top-notch senior care in Pennsylvania that helps seniors achieve the quality of life they deserve. Call us to learn more. This entry was posted in Companionship Care and tagged COVID-19, Health Crisis, Senior Health. Bookmark the permalink.
Get in Touch With Us Today!
Serving Philadelphia, Montgomery, Chester, Delaware, and Bucks Counties.