Skip to Content
Simple Ways to Remember Medication Intake Schedule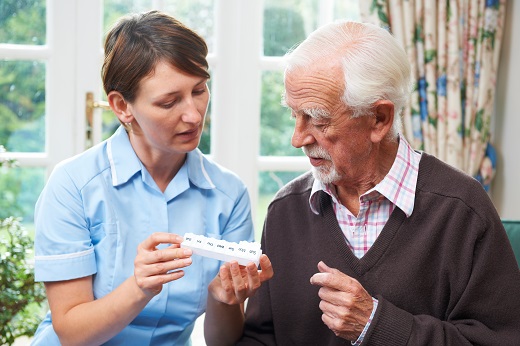 A medication schedule plays a vital role in the health of patients. They help alleviate their medical conditions and aid in their recovery at the same time. Given this, it can't be argued that medications are of utmost importance for patients. This holds especially true when it comes to senior care in Pennsylvania and other areas.
Physicians don't prescribe medications for no good reason. The main goal of taking these is to improve the health of a person. Medications have been specially formulated for this purpose. Patients need to get the best out of their prescriptions. The greatest way to ensure this is through consistently taking medications on time.
For patients, medication intake becomes a part of personal care. Although taking their medications is a part of their daily routine, some of them still fail to adhere to their schedule. Unfortunately, this lessens the efficacy of the medication.
Are you having trouble keeping track of your medication intake schedule?
Just follow the tips below to keep yourself guided.
Set your alarm.
You can simply choose between the traditional alarm clock or digital gadgets. Better yet, you can set up both.
Use a pillbox.
Organize your medications according to the intake schedule.
Make sure that the pillbox is placed in clearly visible areas.
Putting your pillbox in easy-to-spot areas helps you remember your intake schedule.
Create a checklist.
Keep track of your medication intake schedule with the help of a checklist.
Let someone else remind you.
Ask the help of someone whom you can rely on.
Religiously follow your intake schedule by following the abovementioned tips!
ABUNDANTLY BLESSED HOME CARE LLC offers home care in Philadelphia, Pennsylvania to help you when it comes to medication management.
This entry was posted in the Medication Intake Schedule and tagged Health Care Facilities, Prescribe Medications, Senior Assistance. Bookmark the permalink.
Get in Touch With Us Today!
Serving Philadelphia, Montgomery, Chester, Delaware, and Bucks Counties.