Skip to Content
Basic Guidelines in Taking Care of Dementia Patients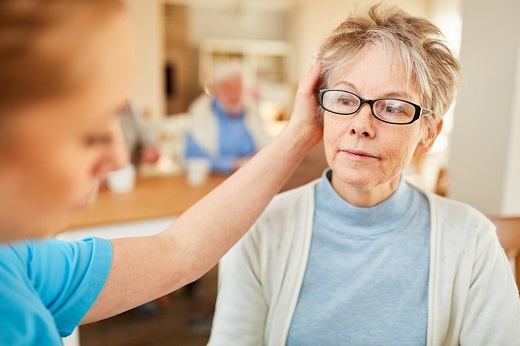 Diverse as patients are, they also have different needs. The range of their need for caregiving greatly depends on the severity of their health condition. Fortunately, home care in Philadelphia, Pennsylvania provides the help they need. It not only provides them assistance with nutrition and medication management, but it will also help them in doing activities of daily living.
There are patients who have more complex needs than others. This means some can still manage to take care of themselves while others find self-care extremely challenging. For these patients, doing simple personal care tasks may be too difficult. A great example of this is dementia patients.
Their condition gravely affects their quality of life. Their cognitive functions aren't the only thing that is impaired but their physical mobility as well. This is why dementia patients need all the support that they can get. And yet, taking care of a dementia patient can be daunting, especially for family caregivers. There are a lot of factors that need to be considered and attentiveness is very important.
Keep yourself guided with these helpful reminders in taking care of a dementia patient:
Give simple messages and state them as clearly as possible.
Always consider the patient's opinions.
Make sure to earn the patient's trust by reassuring him/her.
Learn to manage your time wisely.
Match the patient's pace. Take any activity step at a time.
Don't forget these guidelines in dementia care!
ABUNDANTLY BLESSED HOME CARE LLC offers dementia care, home care, and senior care in Pennsylvania.
We're more than willing to help! Contact us today for more information about our services. This entry was posted in Dementia Patients and tagged Care Provider, Senior Assistance, Senior Care. Bookmark the permalink.
Get in Touch With Us Today!
Serving Philadelphia, Montgomery, Chester, Delaware, and Bucks Counties.