Skip to Content
Caregiver: The Best Companion for Patients and Seniors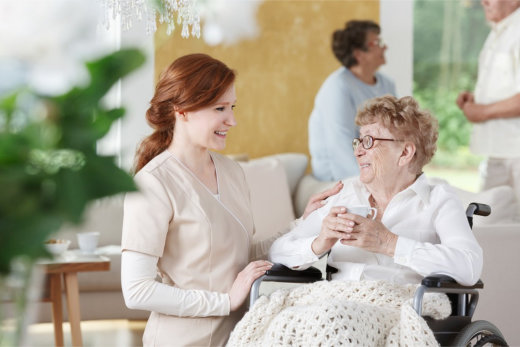 Patients are usually left in the comfort of their homes. Understandably, this is ideal for their safety. Due to their limited mobility, they most likely stay in their abode. Unfortunately, the same reason could also give them difficulties when it comes to personal care. Is there any way to lighten up their burden?
Their frail condition makes seniors and patients easy targets of accidents. These could happen even in their homes. Therefore, they must never be left on their own. It is a basic rule in senior care in Pennsylvania and other areas all over the world. Letting a reliable caregiver look after them is a great solution to this.
Caregivers will not only be able to assist homebound patients and seniors, but they can also accompany them in going to different places. Their frail condition makes it risky for patients to go from one place to another. This holds true whether they need to drive themselves or use public transportation. If traveling is necessary for patients, the safest thing to do is to let a caregiver accompany them.
A caregiver can accompany patients in going to:
Doctor's appointments
A reliable companion can help take note of important information.
Treatment sessions
Patients can relax after every session as they no longer need to drive.
Grocery shopping
Patients can avoid the unnecessary stress of carrying groceries.
The pharmacy
Prescription refills will be guaranteed to be on time.
Social activities
Never miss out on any social gatherings!
ABUNDANTLY BLESSED HOME CARE LLC, home care in Philadelphia, Pennsylvania, has a team of well-trained and dedicated caregivers who are more than willing to help you.
You deserve the peace of mind when it comes to your loved one's safety! This entry was posted in Caregiver and tagged Care Provider, Senior Assistance, Senior Care. Bookmark the permalink.
Get in Touch With Us Today!
Serving Philadelphia, Montgomery, Chester, Delaware, and Bucks Counties.